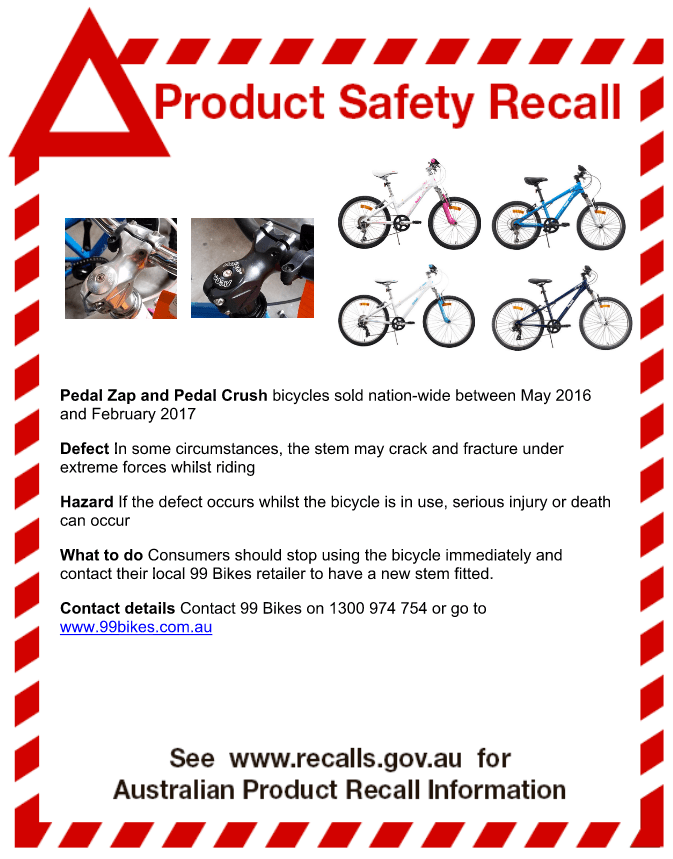 Pedal Zap and Pedal Crush bicycles sold nation-wide between May 2016 and February 2017.
DEFECT
In some circumstances, the stem may crack and fracture under extreme forces whilst riding.
HAZARD
If the defect occurs whilst the bicycle is in use, serious injury or death can occur.
WHAT TO DO
Consumers should stop using the bicycle immediately and contact their local 99 Bikes retailer to have a new stem fitted.
CONTACT DETAILS
Contact 99 Bikes via Customer Service