Payment Options
Our payment options in-store and online. Shop online secured by Adyen.
| | | |
| --- | --- | --- |
| Payment Method | Online | In-Store |
| Cash | | |
| EFTPOS | | |
| Layby | | |
| Gift Cards | | |
| Visa Card | | |
| MasterCard | | |
| American Express | | |
| JCB | | |
| AfterPay | | |
| Zip | | |
| PayPal | | |
| PayPal Pay in 4 | | |
| Apple Pay | | |
Finance Options
All finance options are subject to application criteria. Fees, terms, charges and conditions may apply. Discounted prices or special offers may not be available when using a finance option so it's best to contact your nearest store for more information.
At all of our locations, we offer a range of finance options to suit your needs and lifestyle. The list of finance options are below along with access to their product disclosure statements so you can choose the right option for you.
Pay in 4 with no interest and no late fees.
No interest charged.
No sign-up or late fees.
$2,000 limit.
Use it at millions of online stores globally.
It's backed by PayPal.

Pay in 4 available online only.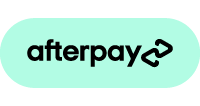 Shop now. Enjoy now. Pay later. Pay in four equal instalments, interest-free with Afterpay.
Pay for your purchases over four simple instalments.
Pay nothing extra when you pay on time.
No new card applications, instant approval online.
Requires minimum order value of $50.
Available in-store & online.

Ride now, pay later with simple, fast and flexible payment solutions from Zip.
Want it, create your account in moments and select Zip at checkout.
Get it, we pay the store you get the goods, nothing to pay today.
Own it, choose how you pay us back over time, up to 6 months interest-free.
Available in-store & online.

Fast and easy alternative to cards
Privacy and security built in.
Check-out is easier online with Apple Pay.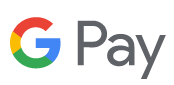 Checkout is simple and fast

Google securely stores payment information

Enhanced security and identity controls

Layby
3-month terms.

10% deposit for bikes and 50% for any other items.

Storage fees may apply.

You can take your items once they're fully paid for.

Available in store only.
Please note there is a 10% fee if a layby is cancelled
If you have any questions about layby please contact your local store. For any other payment methods please contact customer service.